With a complete range of hardware and software options, we have the caliber to tailor these systems to perfectly suit your company's specific needs. We offer integrated solutions for:
Mass Mail Management
Mail Preparation
Processing & Handling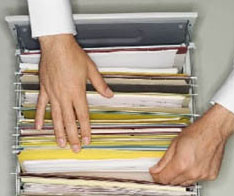 • Cutting
• Collating
• Stapling
• Folding
• Stuffing/ Inserting
• Franking
• Sorting on Pincodes
• Bundling
• Mailing

All above mentioned job will be done with the help of:
• Heavy Duty Paper Cutting Machines.
• Automated Folding Machine.
• 70 very experienced manual workforce.
• Automated Franking Machines (5 no.) each of them has a capacity to frank 8-9000 mail pieces per hour.
Capacity
• Mail Preparation capacity is 1-2 lacs articles per day.
• Franking and Mailing capacity is 2-3 lacs per day.
Document Printing
Label Printing
Address label printing through high speed laser and DMP.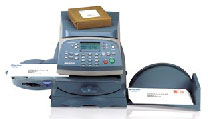 Document Printing
Mail merging/ document printing through high-speed laser printers with speed of 30-400PPM.
Direct Addressing
Address label printing directly onto envelopes/ magazines with Inkjet technology on a speed of 8-9000 per hour.
Dispatch Managment
Articles, which are to be delivered thru the network of India post, can be mailed with in-house facility of franking and sorting.
Response Management
Regular or event response management facility is also a part of our organization. Tailor-made services for response collection processing, reporting etc. is provided on event-to-event basis.
Database Management
Customer's database handling and tailor-made process is implemented as per the needs and requirement of the client.
Mail Room Facility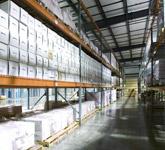 In our endeavor, to support our client to its entire satisfaction, all the above mentioned and any other tailor-made service can also be provided on the client's site anywhere in India.
Moreover a separate Mail Room Facility can be developed to take care day-to-day paper communications at client's Site.